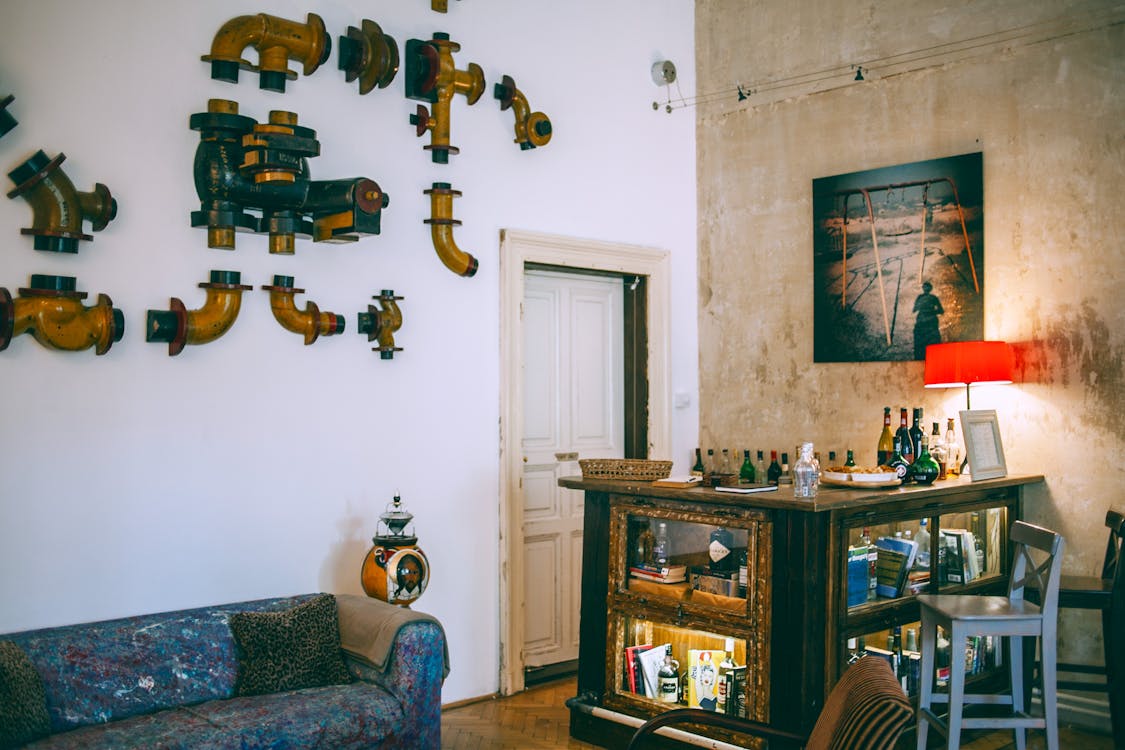 Steampunk is an alternative design genre, a hybrid of industrial, vintage, and retro styles using iron and other metals, wood, and leather with often an abundance of gears, pipes, clockworks,
and the like.
Interior décor made in this style is usually upcycled original or historical pieces transformed into an outside-the-box piece of furniture or accessory item. For example, using a birdcage for a lampshade or chandelier, or fashioning a bookcase out of plumbing pipes and elbows, or making a camera into a lamp base are all examples of steampunk design.
I once designed a unique bistro table for a client using his grandfather's wine making equipment including a three-legged iron base and a round wooden-lathed basket used to hold the grapes … a really cool piece.

In my opinion, a little steampunk goes a long way. These items are definitely conversation starters but the style, while artistic, can be cold and uninviting or more shabby that chic if gone too far.
With many satisfied clients since 2008, Barbara Graceffa owns and operates Secretary of the Interior in Quincy, MA offering creative decorating services at reasonable rates. If you have a blog topic to suggest or need professional help with decorating, downsizing, decluttering, or home staging and relocation services, please contact her via her website www.sec-interior.com or phone 617.921.6033.